Posted by: Melissa
1876 Gothic Revival Fixer Upper In Louisville Georgia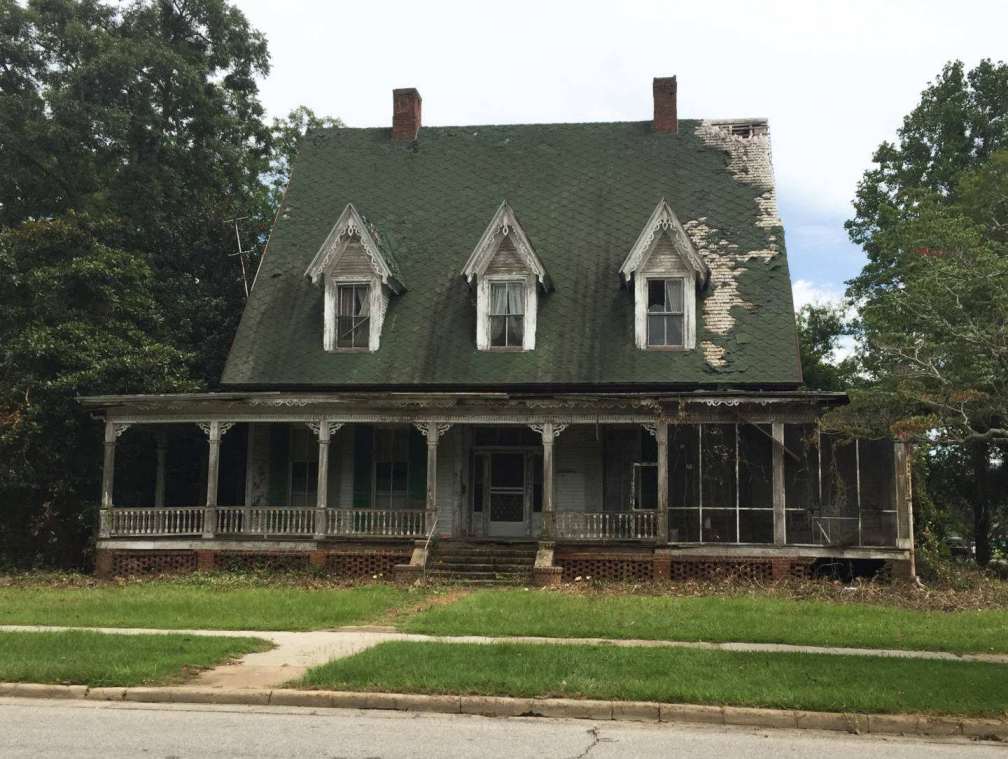 $15,000
SOLD
702 Mulberry St, Louisville, Georgia, 30434
5 Beds ¦ 2 Baths ¦ 5227 SqFt ¦ 0.66 Acres
Gothic Revival, Fixer-Upper
---
Realtor Information:
Ben Sutton ¦ The Georgia Trust for Historic Preservation (non-profit) ¦ 404 885 7819 ¦ [email protected]
---
About This 1876 Gothic Revival Fixer Upper In Louisville Georgia
The Little House in Louisville, GA is a rare grand example of residential Gothic Revival construction in Georgia. With 5,200 square feet situated on .66 acres, the house was built in 1876 at an estimated cost of $4,000 and features remarkable detailing both on the interior and exterior. The first floor features a dramatic central stair with original curved handrail, 15 foot ceilings, etched glass transoms over interior doors, and full height windows that open onto a full wrap around porch. Plaster crown and frieze are intact where visible, although drop down ceiling tiles and water damage has obscured the detailing in some rooms. The upstairs features four well sized rooms with simpler detailing. Original mantels and hardware are found throughout. There are two symmetrical additions on the rear of the house, including a large kitchen area. Located one block from the historic commercial district, the house would lend itself to use as a bed-and-breakfast or professional office space, as well as a private residence.
The Little House is endangered by significant leaks in the roof, left unattended for several years. Rehabilitation will require significant investment of time and capital. A new roof is an immediate need, along with repair of water damage. The exterior siding and detail require inspection, repair, and paint. All systems, including electrical, plumbing, and HVAC will need to be repaired and updated. The Louisville Downtown Development Authority recently gained control of the property with the goal of stabilizing and saving the house. The DDA has temporarily patched the roof to prevent further deterioration.